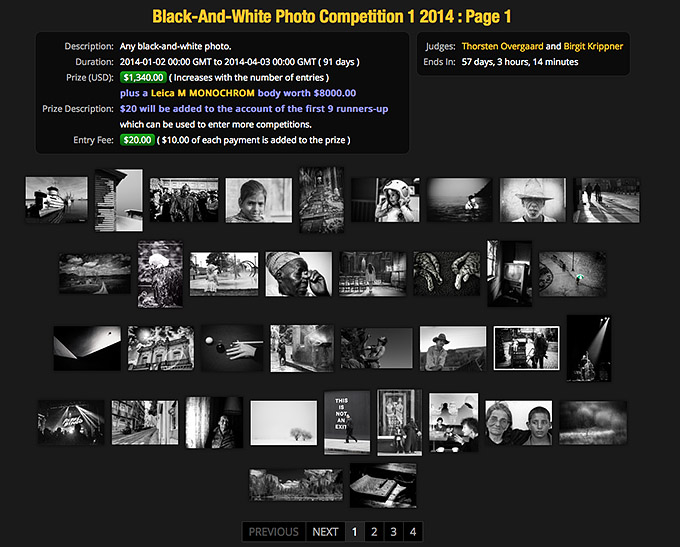 Win cash and a Monochrom in the latest I-SHOT-IT.com B&W competition!
Just over a year ago I started to let you guys know about the premium contests over at I-SHOT-IT.com and the cool part is that each time I posted about the premium B&W contests where the price was a Leica Monochrom and huge amounts of cash, one of my readers won. I am talking a Leica Monochrom (Valued at $8000) AND over $20,000 in cold hard cash. Yea, these prizes are ridiculously good.
There is yet another B&W contest going and while there are still 57 days left to enter I thought I should announce it now so anyone who wants to enter can think about what they want to shoot or submit.
Basically, you can enter with your best B&W photo. It is NOT a free contest (No one can continually give away huge amounts of cash and an $8000 camera) but if you feel you have an incredible B&W photo the $20 entry fee is well worth it to enter for the challenge, the fun and to help raise the prize money. Again, the last 2-3 winners were readers of this site who found out about it from my posts, so maybe we can keep the streak going.
To check it all out you can click HERE.
There are also many other contests there to check out. Some are free, some are much less than $20 to enter. All depends on the prizes. But one thing remains constant..the I-SHOT-IT website does indeed help inspire you, push you and think outside the box. When prizes like this are on the line you want to do your best so many will go out and shoot with a goal to bring in that winning photo. That right there is worth …read more